Makiki Valley Loop trail
In this post, I'll go over everything you need to know to hike MAKIKI VALLEY LOOP TRAIL: Know Before You Go, What to Expect, Getting There, Facilities, and What to Bring.
This is a fun, easy hike to do that is close to Waikiki.
Disclosure: This post may contain affiliate links, meaning if you decide to make a purchase through my links I may earn a commission at no additional cost to you. See my disclosure for more info.
Watch YouTube video
Check out this YouTube video for full details:
Island: OAHU
Hike: Makiki Valley Loop Trail
Important Info | Makiki Valley Loop Trail
The trail is well-maintained, as shown in the photos above. This is one of my new favorite hikes! It's perfect for a light workout or to hang out with a friend. You will work up a bit of a sweat as part of the trail has some incline. Overall, I would say this is an EASY hike. Check out the video (above!) to see the terrain for yourself
Upon entering, we took a RIGHT which was Maunalaha Trail 1st, then Makiki Valley Trail 2nd, and Kanealole Trail 3rd.
Trails
This hike is actually THREE (3) trails connected:
1) Maunalaha Trail
2) Makiki Valley Trail
3). Kanealole Trail
The trails are connected, well-maintained & there is signage. I took a photo of the map at the start of the trail just in case though!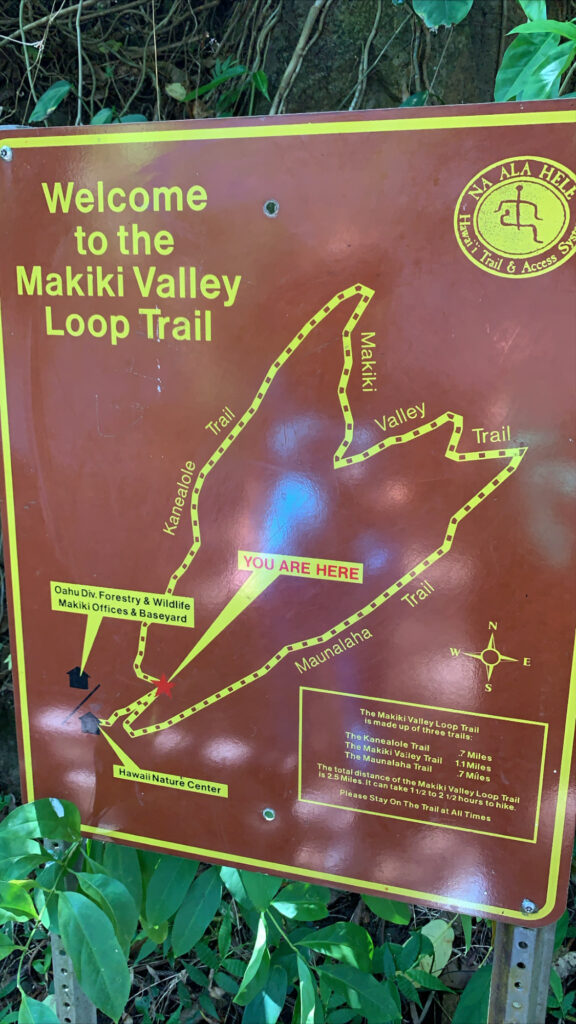 What to Pack
Water. I'd bring 32oz/1L! But bring At LEAST 16oz/500ML at the bare minimum.
Small backpack. Since the terrain can be uneven, keep your hands free with a small backpack. Leave the side bags, totes, purses, etc. in the car.
Comfortable hiking clothes (workout clothes)
Tennis Shoes / Runners are perfectly fine! Hiking shoes with spikes are not necessary!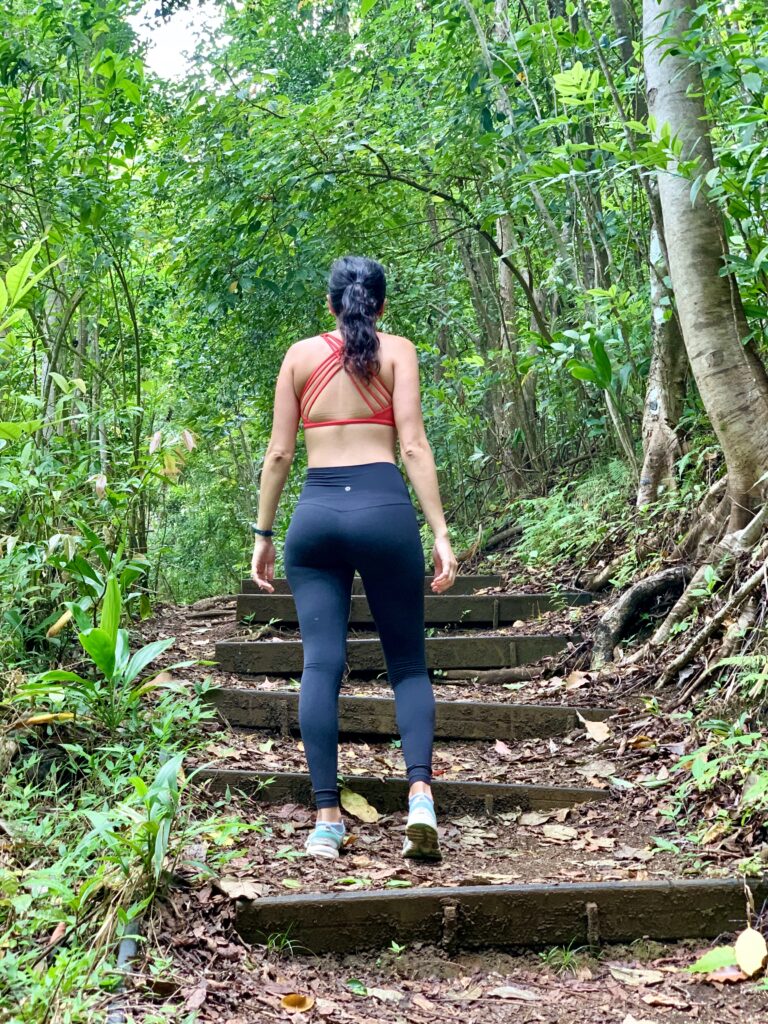 Resources
Maunalaha Trail
Link: https://hawaiitrails.hawaii.gov/trails/#/trail/maunalaha-trail/227
Makiki Valley Trail
Link: https://hawaiitrails.hawaii.gov/trails/#/trail/makiki-valley-trail/207
Kanealole Trail
Link: https://hawaiitrails.hawaii.gov/trails/#/trail/kanealole-trail/219
HAWAIITRAILS.HAWAII.GOV/TRAILSFor the most parking info & trail closures, check the Hawaii.gov website direct.
This hike is Makiki Valley Loop Trail.