How to Get to Kaneohe Sandbar
Kaneohe Sandbar is one of the most beautiful areas of Oahu. In this article, I'll also provide some tips on what to bring and what to expect when you get there.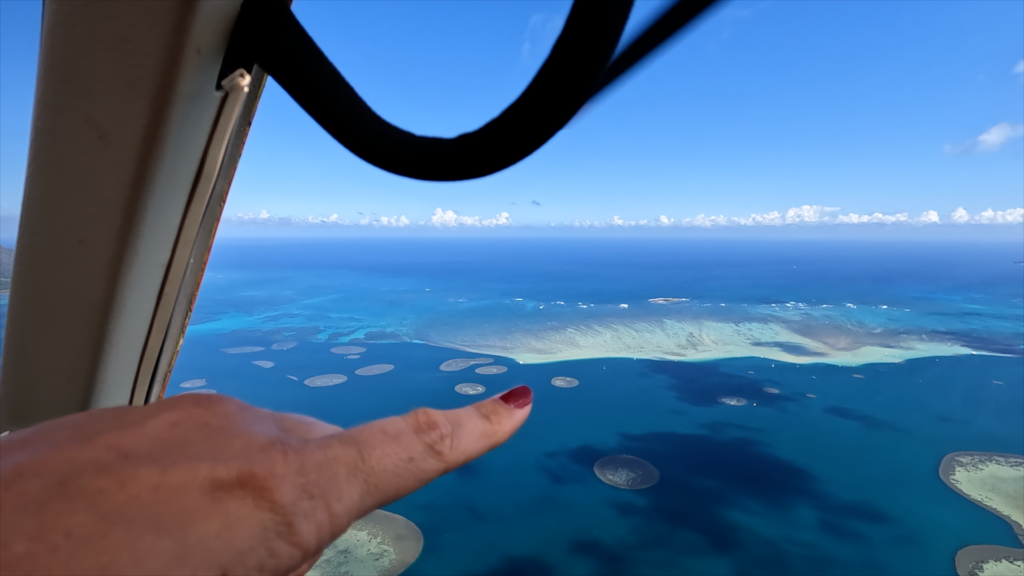 The Kaneohe Sandbar (also called just "the sandbar") is one of my favorite places on the island
Disclosure: This post may contain affiliate links, meaning if you decide to make a purchase through my links I may earn a commission at no additional cost to you. See my disclosure for more info.
Adventure At A Glance
Duration:
Approximately 3 hours (plus pick-up/drop-off)
Starting Point:
Heeia Kea Small Boat Harbor | OAHU
Group size:
Maximum: 6-guests
What's Provided:
Soft drinks / Juice / Bottled water / Life jacket / Cruise fee / SUP board / Snorkel / Snorkel mask / Cooler for Beverages / Snacks (Granola bars & Chips)
What to Bring:
Swimsuit, Towel, Snacks
Our Experience:
Watch YouTube video
Check out this YouTube video on our full trip
What is the sandbar?
The best way to explain it is that it's essentially a beach in the middle of the ocean. Keep in mind that a lot of it is weather dependent. I've been out there where the tide is so low that the water is only ankle deep, but I've also been out there where the water is as high as hip deep.
How to Get to the Sandbar
You can get there by boat or by kayak. Pricing varies depending on the company. Last month, some friends and I went out to Kaneohe Sandbar with a private charter and it was absolutely amazing. It was just the six of us and our captain. What is the sandbar?
Charter Details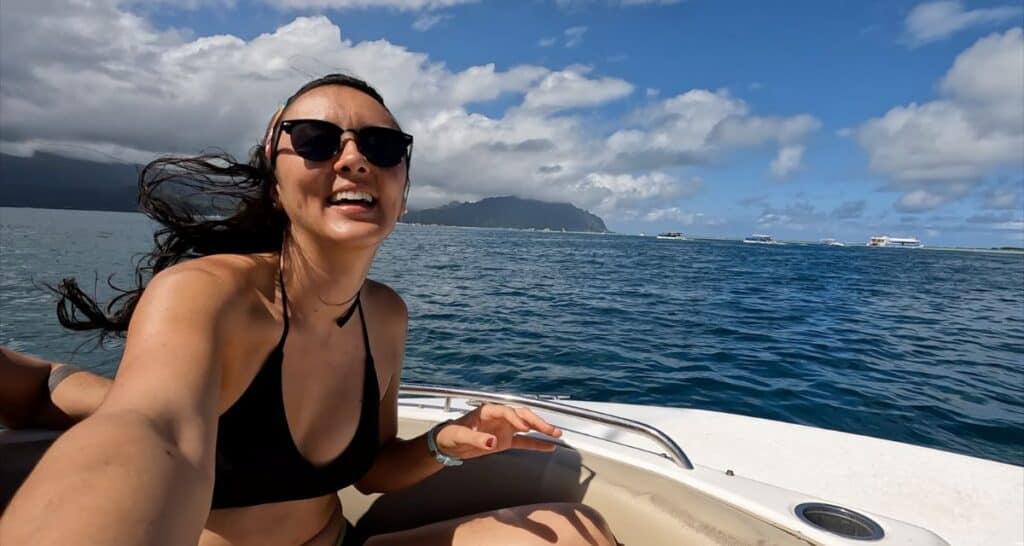 At the time of this filming (February 19, 2022), the private charter ran about $150 per person for six people. We had the boat to ourselves for three hours. They offer a morning charter and an afternoon charter. We decided to take the afternoon charter because our friends had worked earlier in the day and we wanted to have a nice sleep in.
What I really liked about this company is they have a sister boat that does larger group trips. So if you don't have six people to go on a private charter, you can also opt to do this with one or two people in a larger group charter. This larger group charter might be a more economical option. Again, if you're only one or two people.
We did have access to some of the toys that they had on the larger boat. One of my favorite things that we did on the charter was stand-up paddleboarding.
You do get some light snacks such as granola bars, chips, some drinks such as water, juices, sodas and you can also bring your own. There is a cooler on board.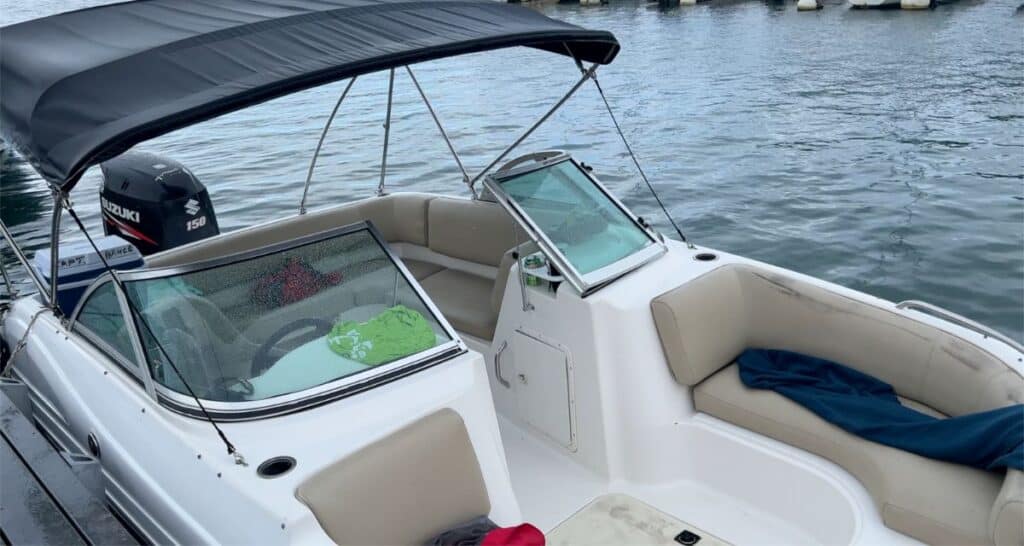 What to Bring
I would recommend bringing a towel, swimwear, reef safe sunscreen and sunglasses. These are complete essentials to make it easy. I would wear your swimsuit underneath your clothing. I'd also recommend a rash guard and a hat because the sun does get really strong in the afternoon. I'd also recommend a dry bag. Across the board, I'll leave a link in the description box below for one of my favorites. I have the exact same back in a 25 liter and a 35 liter.
I bring the 25 liter with me on almost every single boat trip that I do just because you're on the water your stuff is gonna get splashed or wet. It's so much easier to have a dry bag keep everything in there, especially your wallet and your electronics.
My favorite Dry bag
The number one thing that I would highly recommend that you bring is some sort of waterproof bag. People are getting on and off the boat, they're wet, and water is dripping from them. If you have something valuable that you don't want to get wet, such as any camera gear or cell phones, it is an excellent idea to get a waterproof bag.
My favorite waterproof bag is a 25 liter in mint green. It's padded, has clips to make it comfortable, and it's completely waterproof. It's also big enough to fit a towel, cell phone, hat, and whatever else you need. It also has a clip section to clip on your sandals, flip-flops, or slippers, so they don't get misplaced. There's an outside zipper for you to put more things, but this is not waterproof. On the inside of the bag, there's an inside pocket where you can put your wallet and cell phone.
Size: 25L, Color: mint green
Activity:
Private Yacht Charters
|
Sailing
|
Snorkeling
|
Unique Experience