Trident Adventures Helicopter Jump
Waikiki, Hawaii. Helicopter tour – adventure. Nothing but adrenaline. It was the moment of truth. After weeks of anticipation, I was finally hovering above the boat, ready to jump out of a helicopter.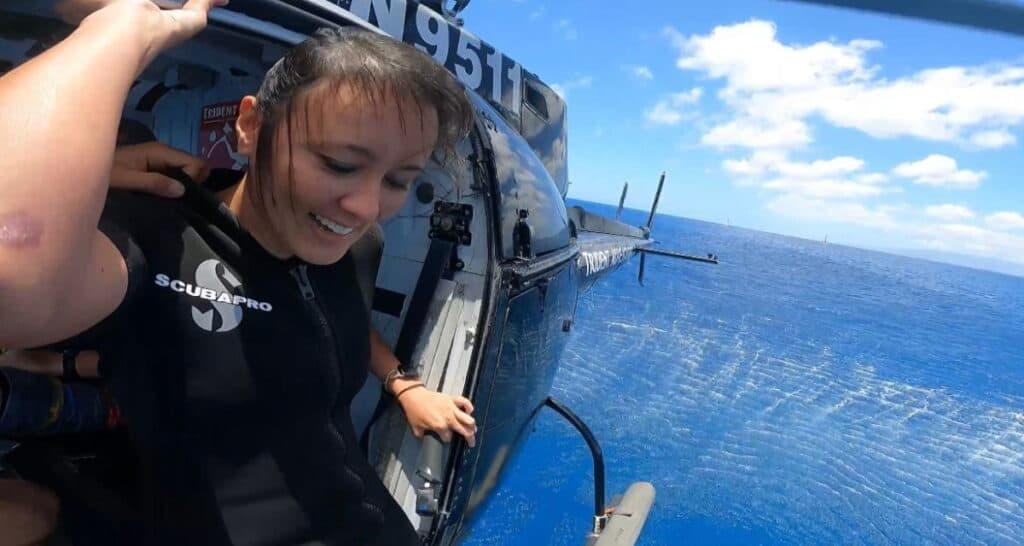 I was filled with a mix of excitement and nerves, but I knew I had to take the plunge. I took a deep breath and jumped, and it was hands down the coolest thing I have ever done.
Disclosure: This post may contain affiliate links, meaning if you decide to make a purchase through my links I may earn a commission at no additional cost to you. See my disclosure for more info.
Adventure At A Glance
Starting Point:
Aloha Tower Marketplace | OAHU
Group size:
Maximum: 4-guests
What's Provided:
Doors-off helicopter, Scuba Equipment
What to Bring:
Swimsuit, Towel, Change of Clothes, GoPro!
My Helicopter Jump Experience:
But the adventure didn't end there. After the jump, I was ready to take on the next challenge: scuba diving. I had done a few dives before, but I was still a bit nervous. I was fitted with my gear and ready to get in the water, but I quickly started to panic. I was only 10 feet from the surface, but I was hyperventilating and feeling claustrophobic. I knew I had to take a moment to collect myself before going any further.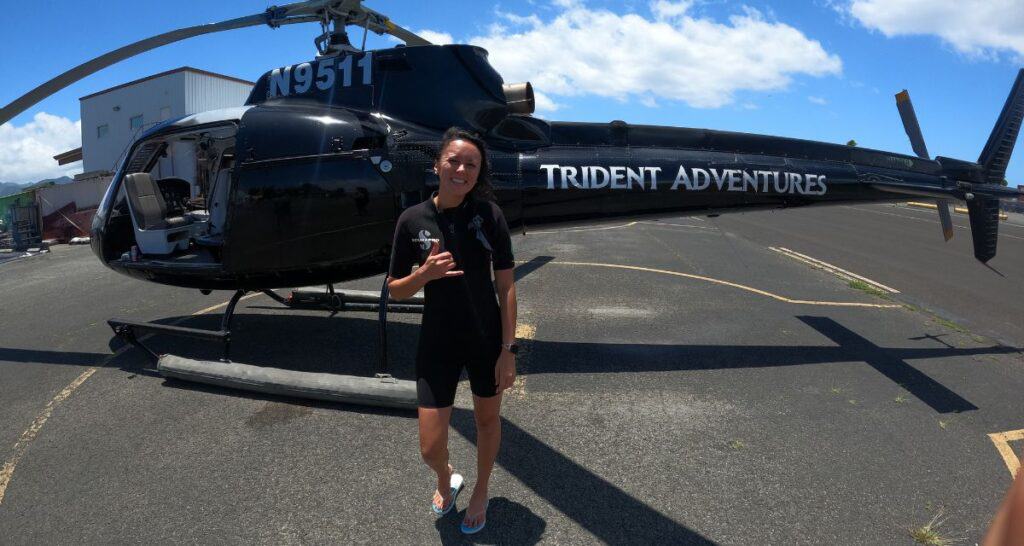 Luckily, I had a Dive Master, Laurel, who was encouraging and understanding. He suggested that we stay at the surface and just think of it as power snorkeling. I was still a bit nervous, but I was able to take the plunge and get back in the water. It was incredible! There were fish, turtles, and everyone was waving. I was so glad that I went in the water the second time.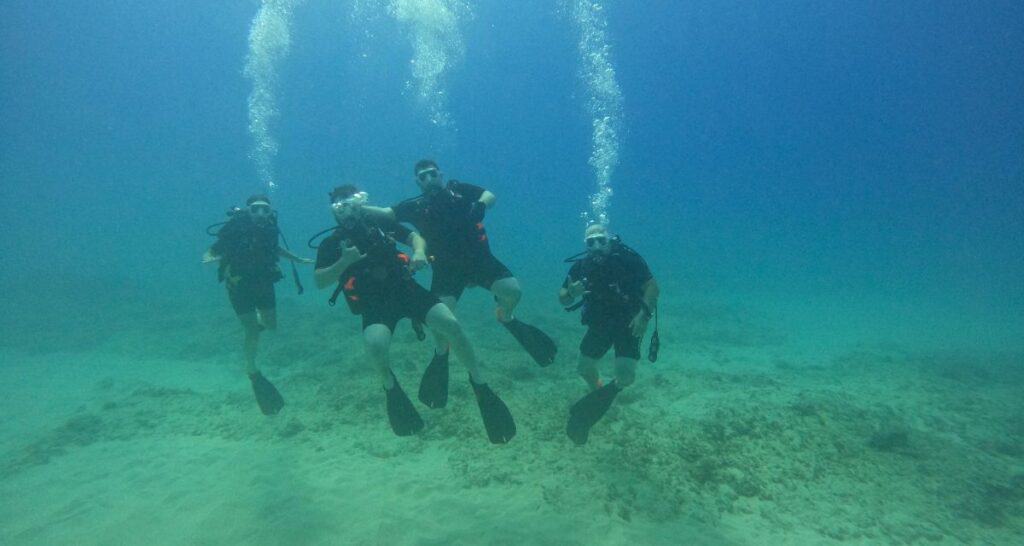 If you're traveling with different people who want to do different things, you can still go together. The person who is doing the heli jump would go to the heliport, and the person who is not would head straight to the boat. You can also snorkel if you don't want to scuba dive.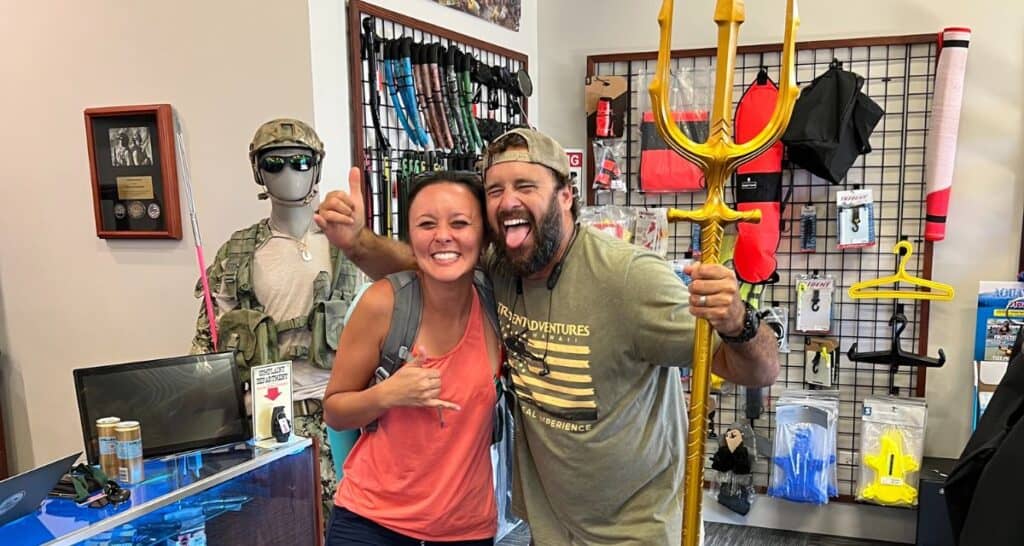 Overall, I had an incredible experience with Trident Adventures. From the heli jump to the scuba dive, I had the most adrenaline I have ever felt. I felt safe and in the know the entire time. If you're looking for an adventure of a lifetime, I highly recommend Trident Adventures.
What to Pack
I also recommend bringing a dry bag. I brought my 25 liter dry bag, which kept all my gear safe and dry. I also packed a towel, dry clothes, sunscreen, and lotion for my face.
25 liter dry bag
Towel
Dry clothes
Sunscreen
Lotion for face
Hat
GoPro
Extra batteries
Mic
Other accessories
Activity:
Helicopter
|
Unique Experience