Polynesian Cultural Sail
We had the opportunity to experience a unique Hawaiian cultural experience. We visited Kewalo Basin Harbor for a morning cultural sail. It was just 2-hours long and was WORTH waking up early for.
Waikiki Polynesian Canoe Sailing Cruise & Hands-On Cultural Experience Tour
Disclosure: This post may contain affiliate links, meaning if you decide to make a purchase through my links I may earn a commission at no additional cost to you. See my disclosure for more info.
Adventure At A Glance
Starting Point:
Kewalo Basin Harbor | OAHU
Group size:
Maximum: 6-guests
What's Provided:
Beverages / Cruise fee / Light meal / Fruit / Cultural activities with practitioner
Our Experience:
Watch YouTube video
Check out this YouTube video on our full trip
The Polynesian catamaran was built over in Tonga, deconstructed, and shipped back to Hawaii. It took an all-volunteer crew 100+ days to rebuild it to what it is today.
This experience is unique because of the history behind it and the focus on Hawaiian culture. We opted for the 8 a.m. morning sail, which ran from 8 a.m. to 10 a.m. We tried some light appetizers for morning snacks, had coconut water, and were able to sail the Waikiki coastline.
The Boat
The boat is located at Kewalo Basin Harbor and parking is by permit only. When we arrived, we introduced ourselves to our captain (from Maui) and our hosts (both from Oahu). All three were Kamehameha graduates, which are of native Hawaiian descent and have a focus on Hawaiian culture throughout K-12 schooling.
The boat runs a few times daily, with an 8 a.m., 11 a.m., 2 p.m., and 5 p.m. sunset sail. The focus is to preserve and perpetuate Hawaiian culture by offering a unique educational platform to share native history, myths, and legends of the land while sailing the waters of Oahu.
Hands-down one of the most unique experiences. I've lived on Oahu for almost 17 years and there is ALWAYS something new to learn about Hawaii. This Polynesian cultural sail was the perfect way to experience that for visitors looking for a small, intimate learning experience.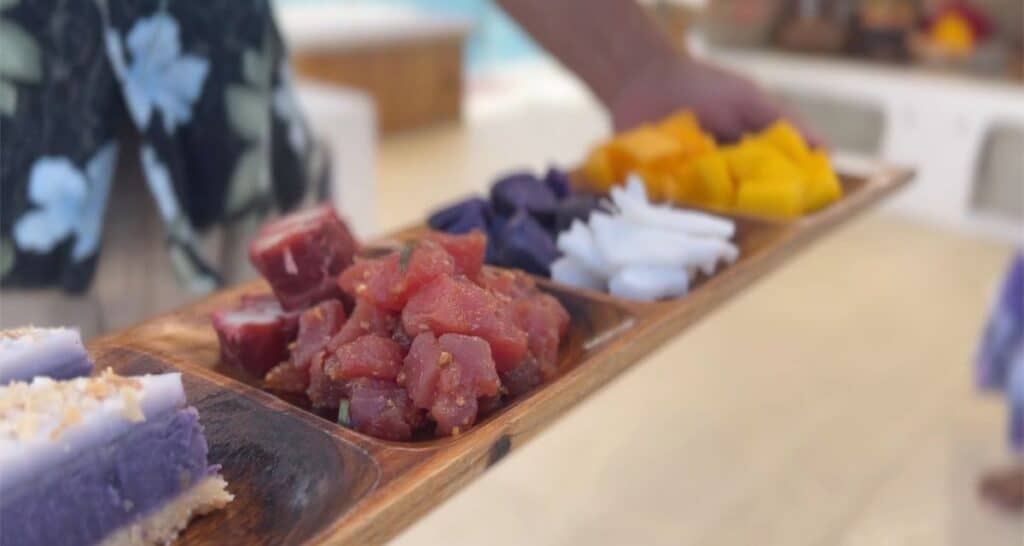 Unique Experience
What makes this trip specifically unique is that it provides commercial tour options to visitors to help to perpetuate the educational component. They also offer free educational experiences for school-aged children to connect with their Hawaiian culture.
The trip was limited to only six passengers, so we were able to escape the crowds. We saw some old photos of old Waikiki before it was commercialized. We had our hand at hula and then afterwards we were able to just have a fun jam sesh with our hosts.
Overall, it was an excellent experience and a great way to focus on the educational component of Hawaiian culture and history.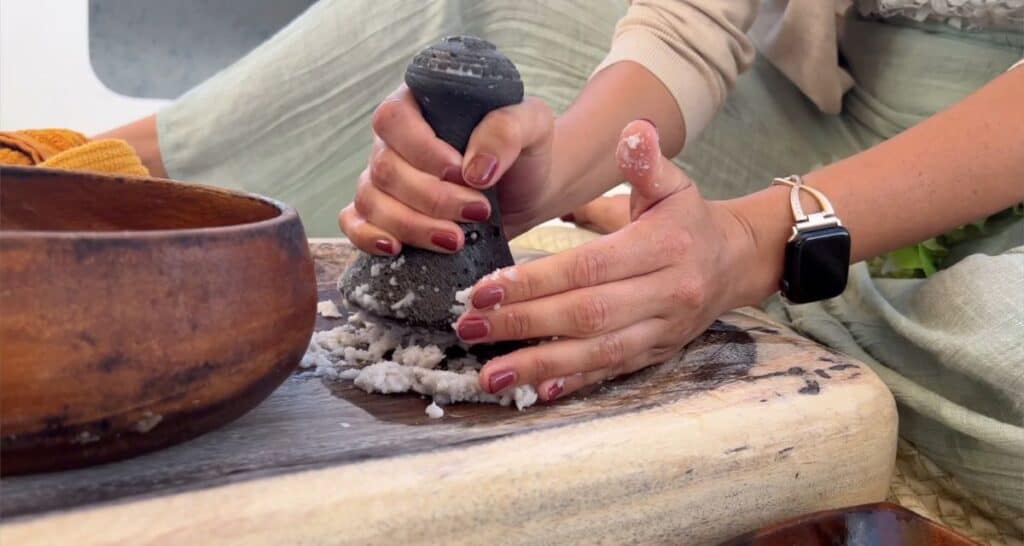 Recommended!
We would highly recommend this experience to anyone looking for a unique Hawaiian cultural experieBeverages / Cruise fee / Light meal / Fruit / Cultural activities with practitionernce. I absolutely loved that it was small group tour limited to just 6-guests plus the crew. We were lucky and were the only 2-guests booked on the 8am so we had the boat to ourselves!!
Yes to Hawaii is an affiliate partner with Hawaii Activities. If you purchase a tour/activity with the links that we provide, we will receive a small commission – at no additional cost to you! We love sharing what each tour is like so you can choose the best tours/activities for you and your family. We love helping take the guesswork out of your Hawaii trip! Booking the tour through our links helps support us bring you free Hawaii and travel content every single week. Thank YOU! 
Activity:
Sailing
|
Unique Experience