Moana Catamaran
If you're looking for something short to do in the morning, a snorkel tour with Moana Catamaran is a great option.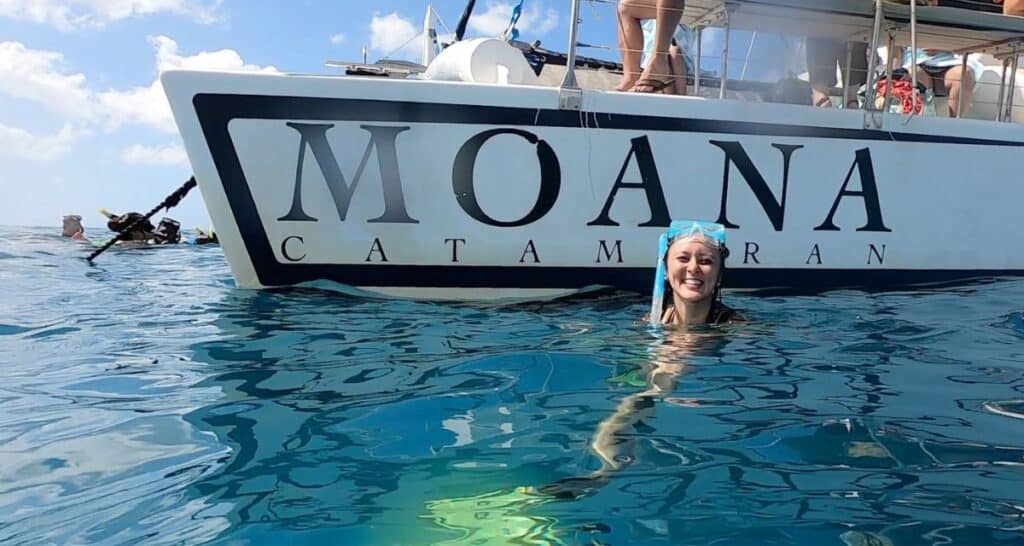 Located at Kewalo Basin Harbor, which is very close to Waikiki, they offer two different snorkel cruises: one in the morning and one in the afternoon. In this article, we share our experience on the 8:30am cruise
Disclosure: This post may contain affiliate links, meaning if you decide to make a purchase through my links I may earn a commission at no additional cost to you. See my disclosure for more info.
Adventure At A Glance
Starting Point:
Kewalo Basin Harbor | OAHU
Group size:
Maximum: 36-guests
What's Provided:
Snorkeling equipment (snorkel, mask & fins) / Flotation belt
What to Bring:
Photo ID (21+ years), Cash
Our Experience:
Watch YouTube video
Check out this YouTube video on our full trip
Morning Cruise
When you book the 8:30am-10:30am cruise, you get two hours on the boat. Check-in is at 8:00am and 8:15am is when you start to board the boat. The boat is a beautiful, massive catamaran with a netting area that you can relax in the sun.
You get snorkel rental and fins, and they offer life vests and buoyancy belts if you need them. There will be a couple of crew members in the water with you, typically floating around on surfboards, pointing out different things that you can see in the water.
You also have the option to add on breakfast. They have a couple of different menu options that you can choose from.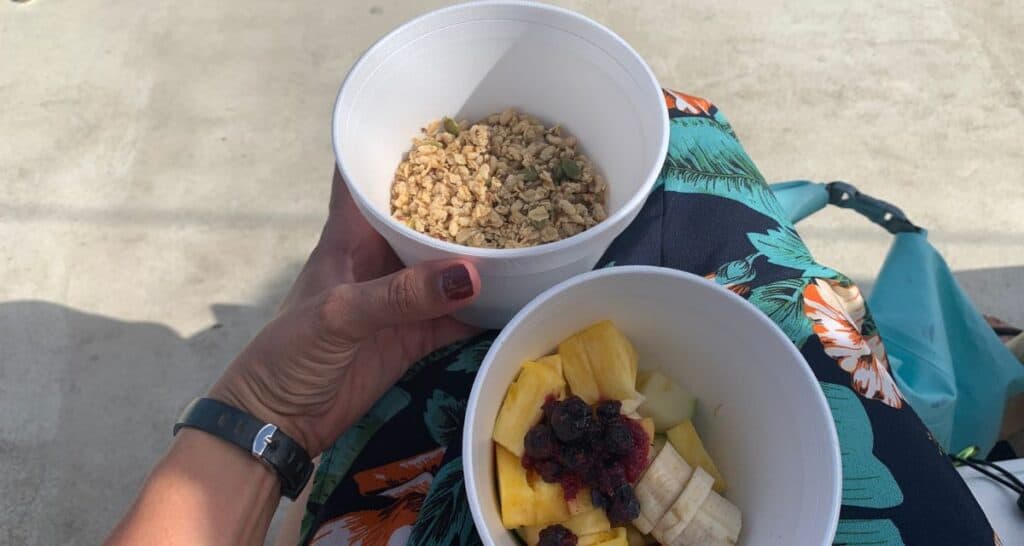 We were lucky enough to have a very special treat during our cruise: dolphins! This has only happened a handful of times, but when it does happen it's super amazing and memorable.
Beverage Menu
Drinks are available for purchase ($2 sodas & juices, $5 cocktails, beer, wine, or champagne).
• Non-Alcoholic Drinks ($2): Pepsi, Diet Pepsi, 7-Up, Ginger-Ale, Dole Pinneaple Juice, Passion-Orange-Guava Juice
• Alcoholic Drinks ($5): Koloa Rum Mixed drinks, Pau Vodka, premium local beers (Honolulu Beerworks), Wine, Champagne
How to Get There
You have a couple of different options to get to Kewalo Basin Harbor. They recommend that you don't drive, just because the harbor is very busy in the morning and if you're unable to find parking, you could be late for your check-in and miss your boat. We did opt to drive, but we got lucky with parking.
Another option is to use a taxi or a rideshare app such as Uber or Lyft. From Waikiki, it's only a few miles to the harbor, so it's about a 10-15 minute drive. You could also bike down there, but it is quite a bit of a bike ride.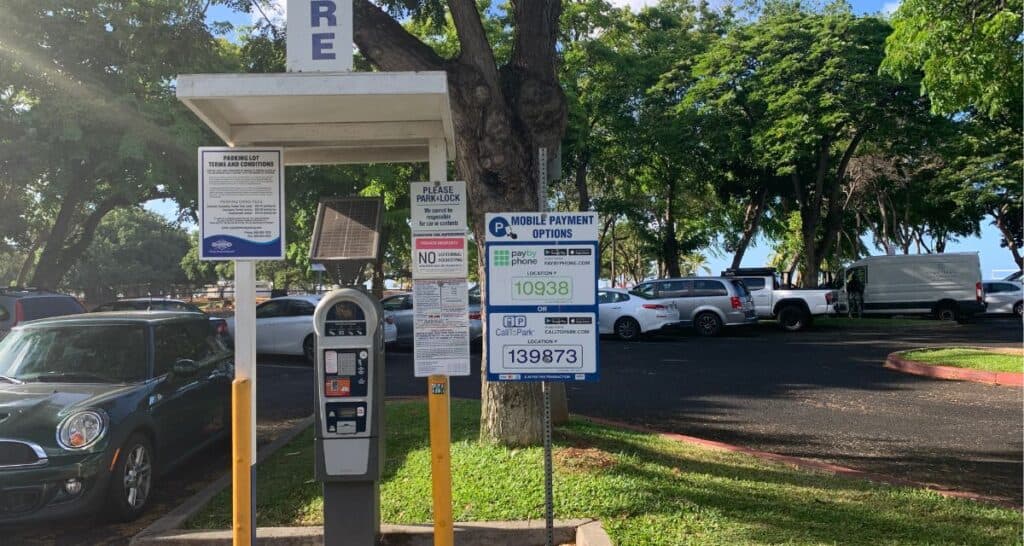 What to Pack | Dry Bag
The number one thing that I would highly recommend that you bring is some sort of waterproof bag. People are getting on and off the boat, they're wet, and water is dripping from them. If you have something valuable that you don't want to get wet, such as any camera gear or cell phones, it is an excellent idea to get a waterproof bag.
My favorite waterproof bag is a 25 liter in mint green. It's padded, has clips to make it comfortable, and it's completely waterproof. It's also big enough to fit a towel, cell phone, hat, and whatever else you need. It also has a clip section to clip on your sandals, flip-flops, or slippers, so they don't get misplaced. There's an outside zipper for you to put more things, but this is not waterproof. On the inside of the bag, there's an inside pocket where you can put your wallet and cell phone.
Size: 25L, Color: mint green
The Review
Snorkeling at Turtle Canyon was great in the morning! We saw dolphins, a bunch of turtles, and tons of fish. The boat was completely spacious and the crew was really fun. Don't forget to bring cash to tip the crew!
Overall, I absolutely love this tour. It was super fun, and the fact that we saw tons of turtles and fish plus the bonus of seeing dolphins made this entire trip completely special. I highly recommend this cruise if you're looking for good visibility to see turtles.
Yes to Hawaii is an affiliate partner with Hawaii Activities. If you purchase a tour/activity with the links that we provide, we will receive a small commission – at no additional cost to you! We love sharing what each tour is like so you can choose the best tours/activities for you and your family. We love helping take the guesswork out of your Hawaii trip! Booking the tour through our links helps support us bring you free Hawaii and travel content every single week. Thank YOU!