Island Tour with waterfall stop!
In this article, we're going to take you on a tour of the island of Oahu, visiting six different scenic spots. Sightseeing is one of the best things you can do here on the island, and there are many different ways to do it.
Whether it's a rental car, island tour, or even a helicopter ride, there are options for everyone. If you're not sure if an island tour is right for you, you can check out this article for "5 Questions to Ask BEFORE Booking an Island Tour" to see if it's a good fit for you.
Disclosure: This post may contain affiliate links, meaning if you decide to make a purchase through my links I may earn a commission at no additional cost to you. See my disclosure for more info.
Adventure At A Glance
Duration:
Approximately 8am-5pm
Starting Point:
Waikiki | OAHU
What's Provided:
Admissions, Lunch, Narrated Tour
What to Bring:
Swimsuit, Towel, Change of clothes
Our Experience:
Watch YouTube video
Check out this YouTube video on our full trip
As a former concierge with 10+ years of experience, I have planned thousands of itineraries for guests visiting Oahu and the neighboring islands. I have personally tried out different activities and tours to better recommend customized itineraries.
One tour that I have done TWICE is the island tour with Enoa Tours.
Now, let's dive into the six scenic spots we will be visiting on this island tour:
Spot 1: Pali Lookout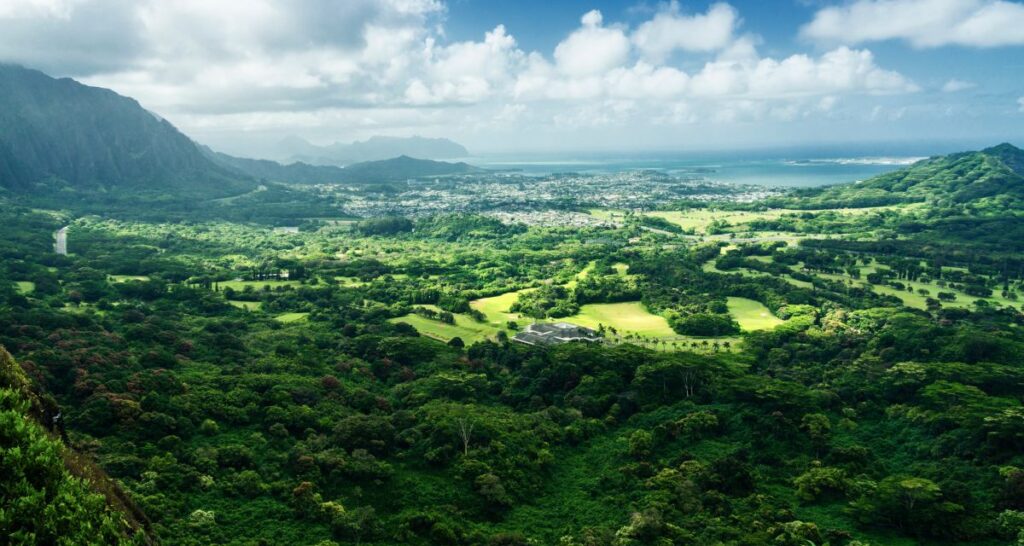 Our first stop is Pali Lookout, known for its breathtaking views of the windward side of the island. While it can get quite windy here, the views are worth it. Take a moment to appreciate the beauty of the island and learn about the Battle of Nuuanu that took place here in the late 1700s.
Spot 2: Byodo-In Temple
Our next stop is the Byodo-In Temple, located on the east side of the island. This historical site not only offers stunning views but also provides an opportunity to learn about Hawaiian history. Don't forget to ring the gong while you're here!
Admission: $5.00, included
Spot 3: Macadamia Nut Farms
At Tropical Farms, you can indulge in some delicious Kona coffee and macadamia nuts. Take a stroll through the farm and explore the various souvenirs available for purchase. It's a great place to find unique gifts for your loved ones back home.
Spot 4: Kahuku (North Shore)
We'll make a stop in the town of Kahuku, where you can satisfy your taste buds at Fumi Shrimp. Known for their garlic shrimp, this spot offers a variety of options for all dietary preferences. Whether you're a seafood lover or prefer vegetarian options, there's something for everyone.
Spot 5: Waimea Valley (waterfall!)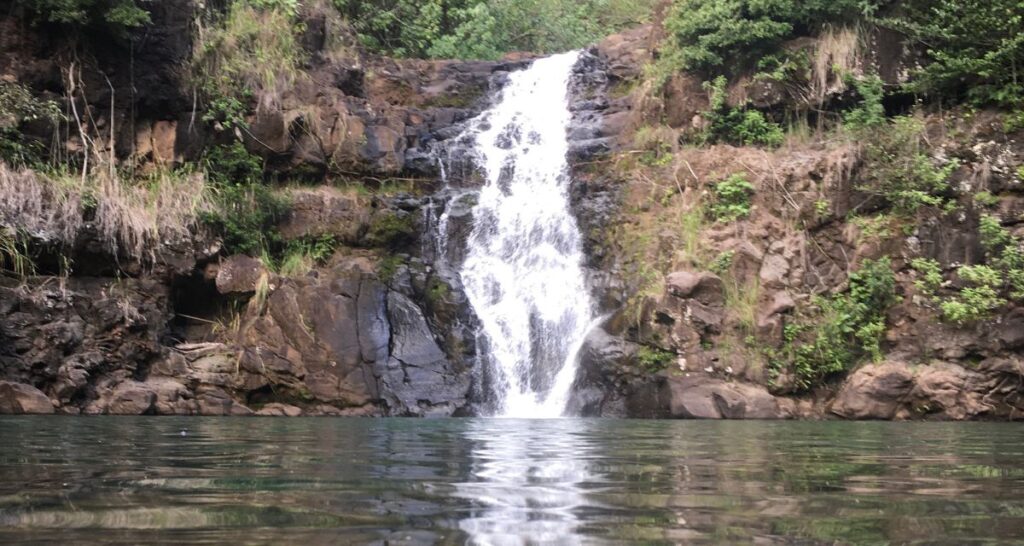 Waimea Valley is a must-visit on this island tour. The paved trail makes it accessible for everyone, including families with young children or those who prefer an easier walk. If you don't feel like walking, you can opt for the trolley that takes you directly to the waterfall. Take a dip in the refreshing water or simply enjoy the beauty of the surroundings.
Admission: $25.00, included
Spot 6: Dole Pineapple Plantation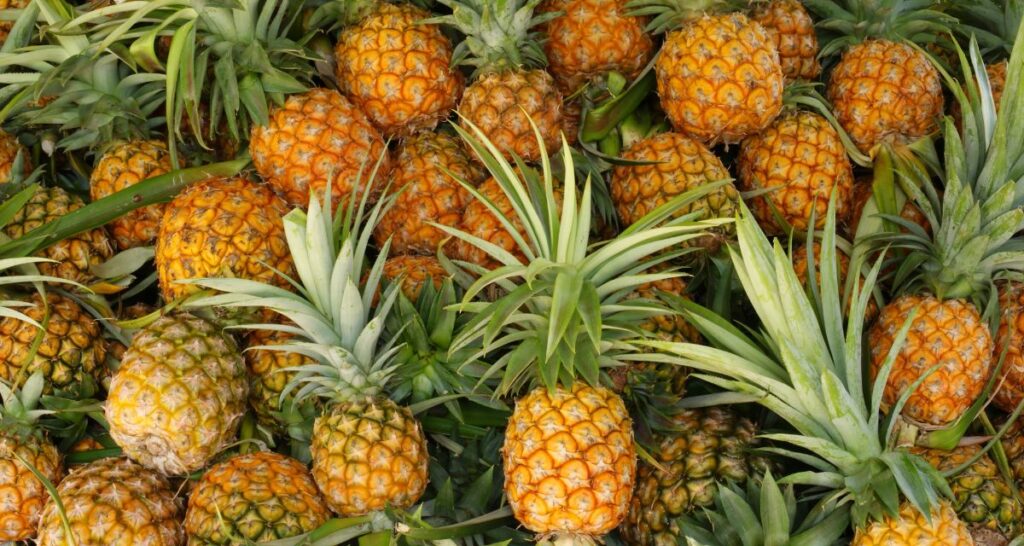 Our final stop is the iconic Dole Pineapple Plantation. Explore the gift shop, where you can find souvenirs, t-shirts, and even pineapple soap. Don't forget to try some delicious pineapple treats and take a moment to appreciate the cute stuffed animals and treats available.
Small Group Tour vs Large Group Tour
What sets Enoa Tours apart is:
Smaller group size (smaller 24-seater minicoaches instead of 50-seater motorcoaches, creating a more intimate and personalized experience)
Long history in the business (Almost 50 years of experience)
The Review
Overall, this island tour with Enoa Tours offers a perfect blend of sightseeing and learning about the Hawaiian culture and history. The smaller group size allows for a more intimate experience, and the long-standing reputation of Enoa Tours ensures a high-quality and informative tour.
I hope you found this article helpful in planning your trip to Oahu.
What to Pack
Swimsuit
Change of clothes
Towel
Yes to Hawaii is an affiliate partner with Hawaii Activities. If you purchase a tour/activity with the links that we provide, we will receive a small commission – at no additional cost to you! We love sharing what each tour is like so you can choose the best tours/activities for you and your family. We love helping take the guesswork out of your Hawaii trip! Booking the tour through our links helps support us bring you free Hawaii and travel content every single week. Thank YOU!