How to Swim with Dolphins (Kind of)
If you're looking for a unique and memorable experience while visiting Oahu, Hawaii, then you should definitely consider Iruka Hawaii's Dolphin Swim with Ocean Activities.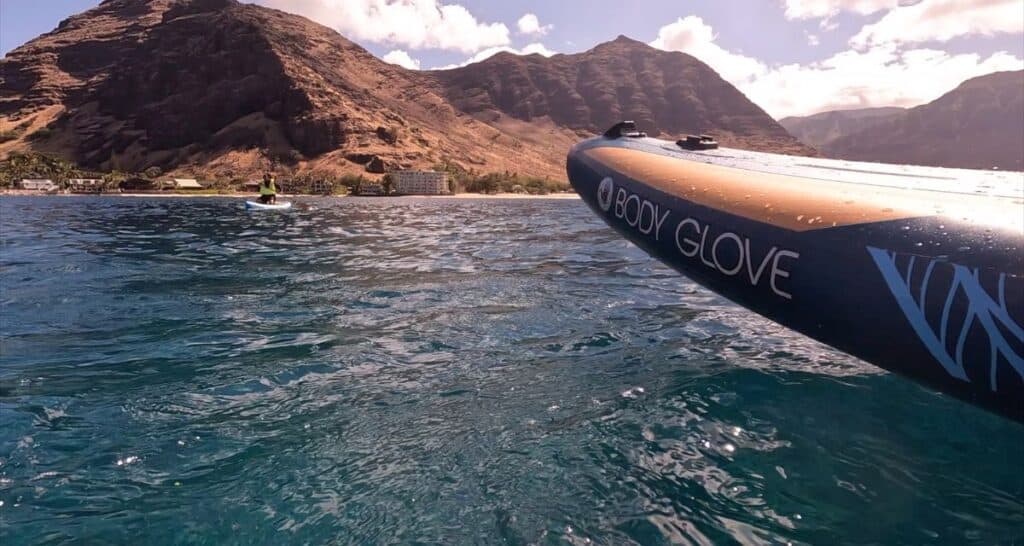 In this article, we'll review the experience, provide tips on what to expect, and what to bring.
Disclosure: This post may contain affiliate links, meaning if you decide to make a purchase through my links I may earn a commission at no additional cost to you. See my disclosure for more info.
Adventure At A Glance
Duration:
3 hours (plus roundtrip transportation)
Starting Point:
Waianae Harbor | OAHU
What's Provided:
Lunch, Water, Snorkel Gear
What to Bring:
Swimsuit, Towel, Change of clothes, Reef-safe Sunscreen
Our Experience:
Watch YouTube video
Check out this YouTube video on our full trip
Getting There
The boat departs from Waianae Harbor, which is located on the west side of the island. Depending on traffic, it can take you about 1.5 hours drive from Waikiki. If you're staying in Waikiki, they do have a free shuttle that departs from several hotels. We jumped on the free shuttle from the Hilton Grand Islander at around 5:30am – yes 5:30am…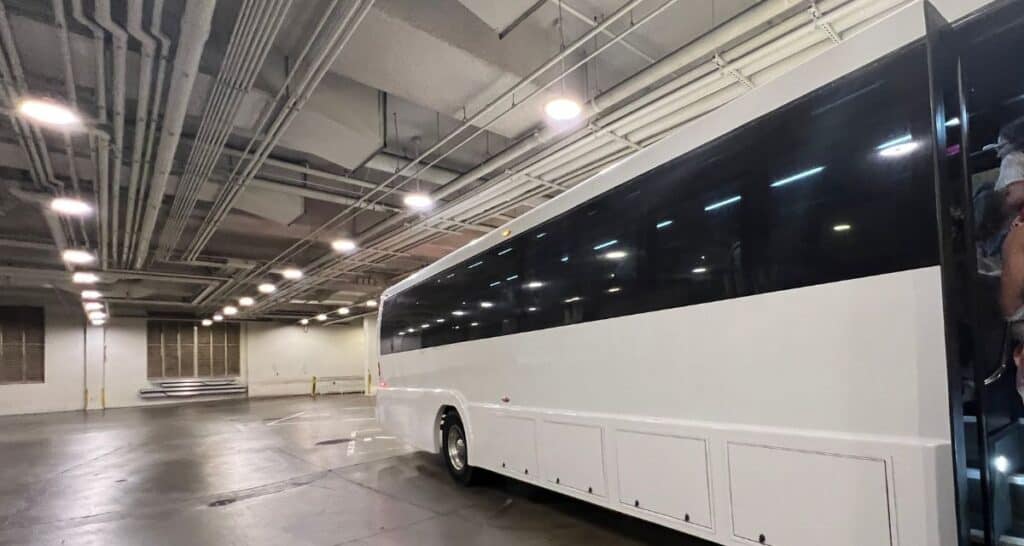 What to Expect
Once you arrive at the harbor, you'll check in at the boat and be on the boat for about 4 hours, from 7:30am to 11:30am. There is a restroom on board the boat, so if you're prone to motion sickness, it's a good idea to take some preventative measures such as over-the-counter motion sickness tablets or ginger tablets.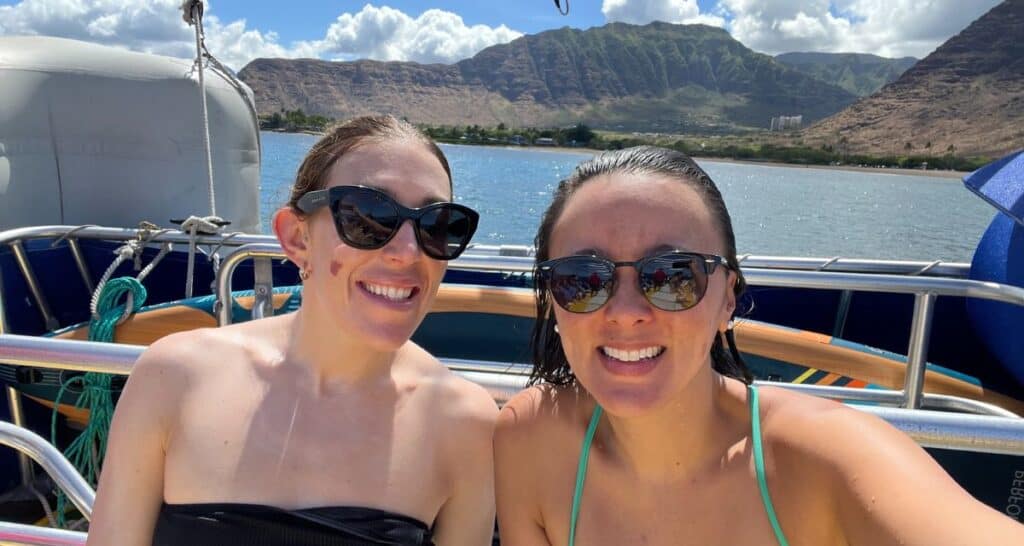 The boat has two stops.
Stop #1
The first stop is to swim with dolphins. The boat races ahead of the dolphin pods and then everyone jumps in the water quickly to try and see the dolphins before they swim away. It's important to note that the dolphins are at a distance and you cannot touch or ride them. If you're looking for a more up-close experience with dolphins, you can check out Dolphin Quest at Kahala Resort or Sea Life Park.
Stop #2
The second stop is a much more relaxed spot where you can snorkel with fish and turtles. The boat sets anchor and you can have a much more relaxed snorkel. The crew also sets up an inflatable rock wall, stand-up paddle boards, and a giant floating lily pad.
What to Wear and Pack
It's a good idea to wear your swimsuit underneath your clothes to make it easy to get in the water. Make sure to apply sunscreen about an hour prior to give it plenty of time to dry before you get in the water. It's also a good idea to bring polarized sunglasses and a refillable water bottle.
The gear is included, but if you prefer to use your own, you can bring your own snorkel mask. It's also a good idea to bring a dry bag to keep your belongings safe and dry.
The boat also provides lunch, which is a turkey wrap. If you're a vegetarian, you can request a veggie option.
Conclusion
Overall, Iruka Hawaii's Dolphin Swim with Ocean Activities is a great way to experience the beauty of the west side of Oahu. The crew was friendly and knowledgeable, and the experience was unforgettable. If you're looking for a unique and memorable experience while visiting Oahu, then this is definitely something you should consider.
Activity:
Sailing
|
Snorkeling
|
Unique Experience